NEW Half-ounce New Zealand Bounty Released!
7:56 AM
First published by Money Metals here: https://www.moneymetals.com/news/2017/02/28/legal-tender-silver-001018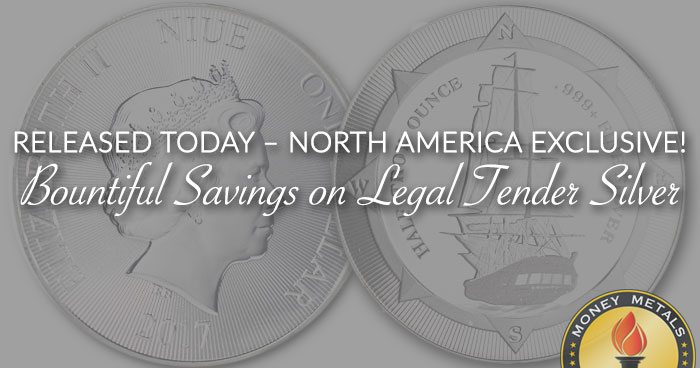 In October, silver investors enthusiastically embraced the debut of 1-oz. New Zealand Bounty legal tender silver coin – a Money Metals Exchange exclusive product and one that carries the lowest premium legal tender silver offered anywhere in the world. Now due to popular demand, Money Metals Exchange has gone a step further in our "mutiny" against profiteers in the silver business!