India Voids Bank Notes; Is the U.S. Bond Bubble Popping?
9:00 AM
First published by Money Metals here: https://www.moneymetals.com/news/2016/11/21/make-fed-note-great-again-000956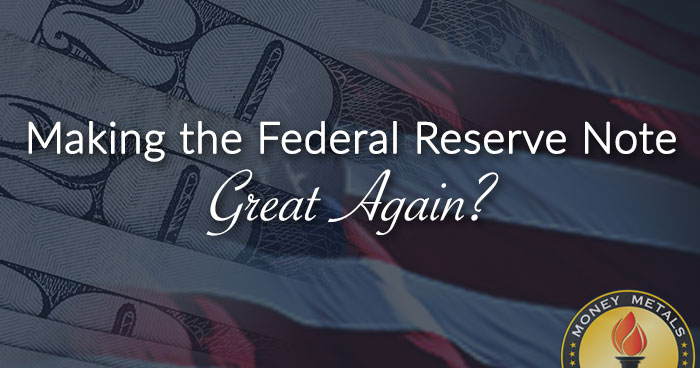 Donald Trump promises to "Make America Great Again." Whether he can do it remains to be seen, but the Federal Reserve Note "dollar" is certainly responding to his victory. Traders began swapping bonds for dollars the morning after the U.S. elections and they haven't stopped yet.