Here's What Makes Precious Metals Short Sellers Nervous...
9:22 AM
First published by Money Metals here: https://www.moneymetals.com/news/2016/05/09/precious-metals-short-sellers-000865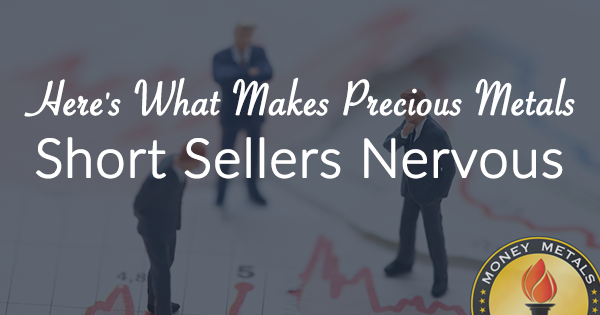 Friday's disappointing jobs report sets the stage for markets to continue weighing the broader implications this week. Gold and silver prices rose modestly Friday on the increasing likelihood that the Federal Reserve won't raise rates in June. However, the precious metals still registered losses for the week and have corrected further this morning.