Where Did The Silver Go?
6:19 AM
First published by Money Metals here: https://www.moneymetals.com/news/2017/04/05/silver-imports-consumption-declines-001039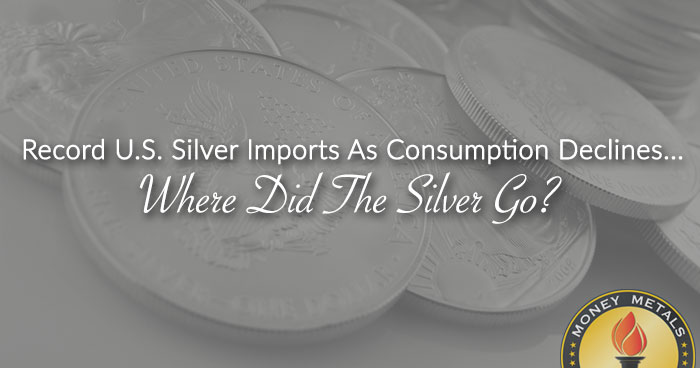 Something strange took place in the U.S. Silver market last year. It seems as if the United States imported a record amount of silver in 2016 while its apparent consumption decline considerably. Which means, a lot of silver has been acquired and stored, over and above the quantity needed by the U.S. Market.