Low Gold and Silver Premiums Beckon, but Be Careful...
7:54 AM
First published by Money Metals here: https://www.moneymetals.com/news/2017/03/20/historically-low-bullion-premiums-001030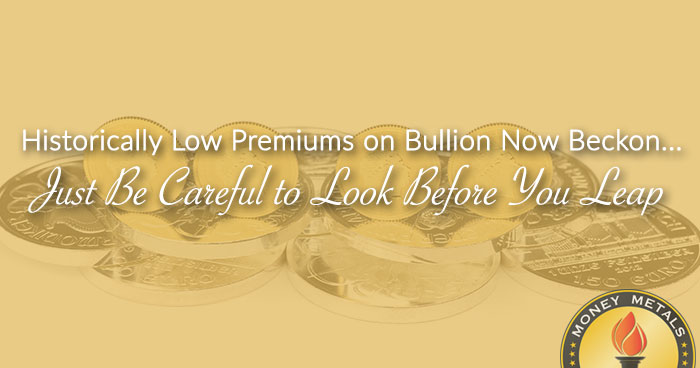 Holding some physical gold and silver has been a good idea for a few thousand years. That never changes. However, some moments are better than others when it comes to picking an entry point. Now may be one of those auspicious times. For those who decide now is an opportune time to buy the monetary metals, we also suggest it is especially important to do some basic due diligence when it comes to choosing a dealer.