Is a Total Breakdown in DC the Only Hope for Reform?
8:13 AM
First published by Money Metals here: https://www.moneymetals.com/news/2017/03/27/govt-breakdown-reform-001034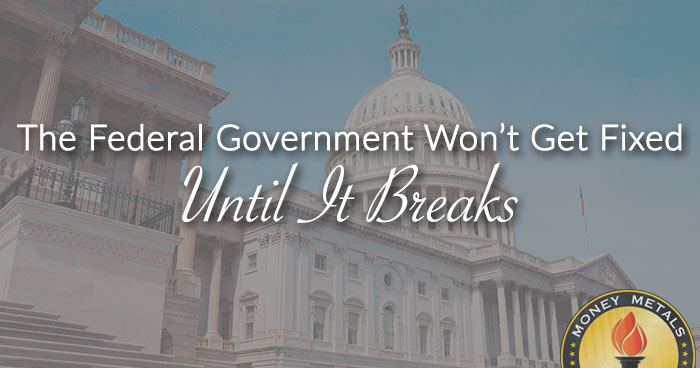 Americans who are stuck with exploding health insurance premiums hate Obamacare. Trump won the election based, in part, on his commitment to "repeal and replace" the program. Congressional Republicans passed a repeal bill several times during the Obama years. But, somehow, now that they have a president who would actually sign the bill, it ain't gonna happen!