This Has Shattered All Confidence in Washington...
8:06 AM
First published by Money Metals here: https://www.moneymetals.com/news/2016/10/24/confidence-in-dc-shattered-000940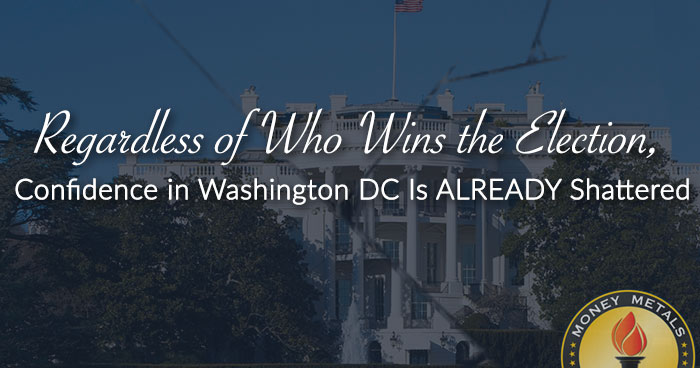 Washington DC is having a very bad decade. This year's election is just part of a larger pattern that has big ramifications for the dollar and therefore precious metals; the devolution of confidence in our federal institutions. Confidence in the greenback is, so far at least, holding up remarkably well. How long can that edifice keep standing while faith in the institutions surrounding it continues to crumble?