Should Bullion Investors Trust Calculated Algorithms?
7:07 AM
First published by Money Metals here: https://www.moneymetals.com/news/2016/08/08/bullion-investors-vs-machines-000907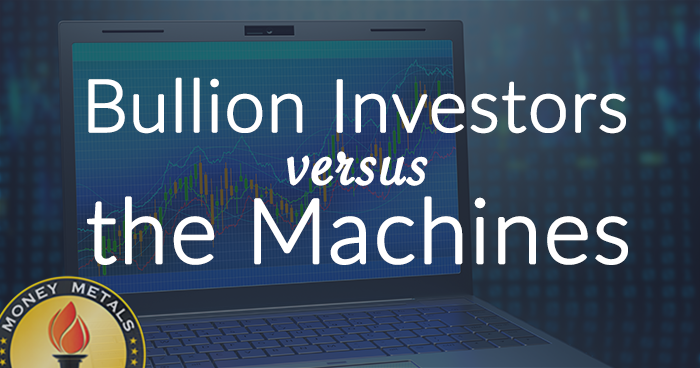 Precious metals prices fell sharply on renewed concerns the Federal Reserve will be raising interest rates sometime this fall. Friday's jobs report painted a picture of healthy growth, fostering a new round of speculation that Janet Yellen and the FOMC will withdraw stimulus.